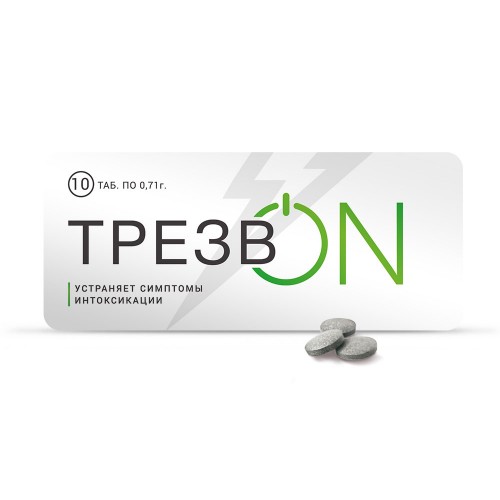 New
ORDER BY PHONE
We would to inform you that we accept orders by phone! Call 210 3808 522 and we will be happy to help you by answering any of your questions.
Trezvon
Stock:

In Stock

Code:

7210573
Trezvon - Reduction of alcoholic intoxication symptoms

Bulk: 10 tablets by 0.71 g
Preparation 'Trezvon' softens force of alcoholic blow, reduces symptoms of alcoholic intoxication, promotes deliverance of alcohol addiction at course application, as a part of complex therapy.
'Trezvon' contains biologically active agents, rendering effective anti-inflammatory, hypolipidemic, hepatoprotective and bile-expelling action. Also components have antineoplastic, antiviral and bactericidal action. Components render neuroprotective, antistress, sedative effect, improve metabolic processes in brain tissues, restore sleep, increase resistance of neurons to intoxication.
Thus, use of 'Trezvon' medicine reduces destructive effect of toxins at alcohol intake and facilitates state of health.
Recommended:

alcoholic intoxication,
apathy, alcohol withdrawal syndrome,
thirst for alcohol,
support of liver activity,
metabolism normalization.

Ingredients:
Uncoated tablets weighing 710 mg: birch extract (Lot. Bétula), glycine, lemon balm herb (Lot. Melissa officinalis), cinnamon (Lot. Cinnamomum verum), MCC (carrier), choline bitartrate, burdock root extract (Lot. Arctii radices), artichoke extract (Lot. Cynara), thyme extract (Lot. Herba Serpyui), bay leaf (Lot. Laurus nobilis), silicon dioxide (anti-caking agent), dihydroquercetin, pyridoxine hydrochloride (vitamin B6).
How to apply:
Adults by 1 tablet a day, with meal. It is possible to increase reception to 4 tablets a day, if necessary.