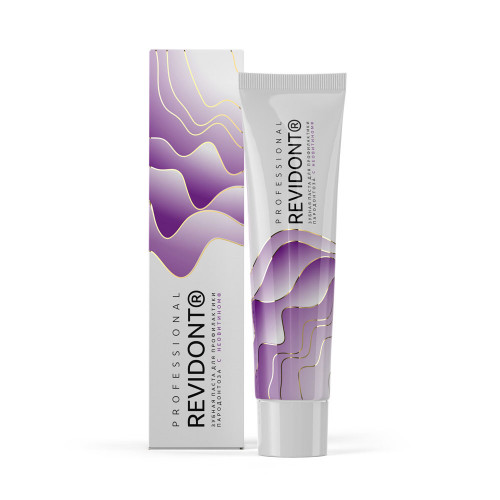 New
ORDER BY PHONE
We hasten to inform you - now for your convenience we accept orders by phone! Call 210 3808 522 and we will be happy to help you by answering any of your questions.
Toothpaste with Neovitin [parodontosis]
Stock:

In Stock

Code:

7510043
Toothpaste with Neovitin

Bulk 63 g
For effective parodontosis prevention. Possesses the anti-inflammatory, antioxidant, antibacterial, regenerating action. Interferes formation of allergy and candidiasis in oral cavity, strengthens tissues, thereby raising adaptation resources of an organism.
Effect:

modern polishing agents of silicon dioxide and titanium dioxide provide highly effective teeth cleansing,
pyrophosphates promote removal of the dental plaque and interferes fixing of microorganisms on teeth surface, preventing development of caries,
bioflavolipid Aktivitin complex (extract of sage, camomile, calendula and St. John's Wort obtained by unique technology with preservation of a full natural complex of flavonoids, phytosterols, vitamins, tanning agents) removes inflammatory reactions, renders antimicrobic protection,
bioantioxidant Neovitin® complex, allocated from the cellular structure of ginseng, and Betulavit® (birch bark extract) have antioxidant and anti-inflammatory effect.

Ingredients: Sorbitol, hydrated silica, purified water, glycerin, sodium lauryl sulfate, flavoring, potassiumpyrophosphate, sodium pyrophosphate, phenoxyethanol and ethylhexylglycerin, birch bark extract "Betulavit®", bioflavolipid complex "Activitin", bioantioxidant complex "Neovitin®", saccharin, sodium carboxymethylcellulose, calcium lactate, titanium dioxide, essential oil of lemon, CI 19140+CI 42090, limonene, citral.
How to apply: To obtain the maximum effect, it is recommended to use Revidont Professional paste at least 2 times a day. Children under 7 years are allowed to brush teeth under adults supervision.

Ingredients
Activitin
Flavonoids complex "Activitin" - extract of sage, chamomile, calendula and balsam. The extract extracted from these plants contains a wide range of active substances, both lipophilic (chlorophyll, carotenoids, phytosterols, terpenoids, fat-soluble vitamins), and hydrophilic (flavonoids, tannins, in the mucous membrane of the oral cavity and gums. The biologically active substances contained in the extract relieve inflammation, help hydrate tissues and regenerate cells, enhance antioxidant and antimicrobial protection and regulate vitamin deficiency.
Betulavit (betula alba bark extract)
The unique healing properties and snow-white color of the birch trunks gives the birch betulin a substance from the class of triterpenoids (triterpene diatomic alcohol of a number of lupan). Birch bark remains white even when the tree has completely decayed by its microflora resistance. Birch bark is due to betulin. Numerous studies have shown that betulin really has the most valuable pharmacological properties: anti-inflammatory; antibacterial and antifungal; antioxidant (inhibits the aging process), regenerating (affects the skin receptors responsible for the renewal of the epidermis); moisturizing (improves TEPV); anti-allergic. Hepatoprotective, hypocholesterolemic, choleretic are proven. antilithogenic properties of betulin for internal use. The antitumor effect of betulin in melanoma, carcinoma, and intestinal tumors is extremely important. The scientific team of the company proposed an original technology (patent for invention No. 2206572) for producing food-grade betulin with the most complete extraction of the total amount of triterpene compounds. This technology formed the basis for the creation of a new commercial product Betulavit (birch bark extract) of exclusive raw materials for the cosmetic and food industries, which have the most valuable pharmacological properties: antioxidant, anti-aging, anti-inflammatory, antibacterial, anti-fungal, regenerating, affecting skin receptors responsible for updating the epidermis , moisturizing and anti-allergic New technology ensures the introduction of betulin into finished products at colloidal micellar ur is dispersion, which allows to achieve the maximum degree of distribution on the surface of the skin penetration betulinic fractions stratum corneum (horny layer of the epidermis) and the high efficiency of cosmetics. Betulin concentrates have also been developed for incorporation into food products as dietary supplements that provide a high level of bioavailability of the drug.
Neovitin
The bioantioxidant complex Neovitin is extracted according to the original technology from the own ginseng biomass strain cultivated by the biotechnological method. New technology allows you to achieve the most complete extraction of a complex of antioxidants without losing their activity. The bioantioxidant complex Neovitin has an antioxidant anti-inflammatory, immunostimulating effect due to panaxosides and the specific polysaccharide panaxan. The synergistic effect of the active components of the complex contributes to the development of antioxidant enzymes and interferon in the body, which inhibit the lipid peroxidation (destruction) reaction of the blood vessel cell membrane membranes, strengthen them, and thereby increase the body's resistance, including premature aging. Neovitin controls the formation and leads to a physiological norm, the number of the main provocateurs of premature aging - free oxygen radicals formed during the life of the body. He is also the main agent for their neutralization. The complex is stable during storage and has a high penetrating ability through the dermis and mucous membrane. It is proved: Neovitin has an anti-inflammatory and regenerative effect, which determines its widest use in anti-aging skin products and therapeutic and prophylactic products for oral care. The unique properties of Neovitin are confirmed by 11 patents for inventions and awarded with gold medals of the Russian Academy of Natural Sciences. I.I. Mechnikov "For the practical contribution to strengthening the health of the nation" and P. Erlich of the European Commission for Academic Awards "For special merits in the field of social and preventive medicine"