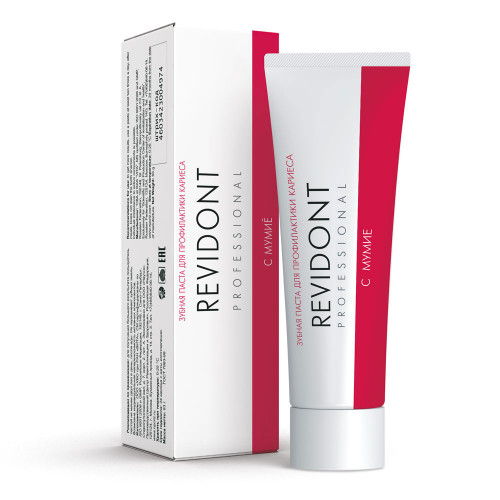 New
ORDER BY PHONE
We hasten to inform you - now for your convenience we accept orders by phone! Call 210 3808 522 and we will be happy to help you by answering any of your questions.
Toothpaste with mumijo [caries]
Stock:

In Stock

Code:

7510033
Toothpaste with mumijo

Bulk 63 g
For effective prevention of caries. The natural biostimulator mumijo significantly accelerates regeneration of oral cavity mucous and gum tissues. Has antimicrobic effect on mucous of oral cavity and gums, removes inflammatory reaction.
Action:

modern polishing agents of silicon dioxide and titanium dioxide provide highly effective teeth cleansing,
fluorinated component sodium monofluorophosphate prevents development of caries and strengthens tooth enamel,
sodium pyrophosphate promotes removal of a dental plaque and strengthens protection against caries,
bioflavolipid Aktivitin complex (extract of sage, camomile, calendula and St. John's Wort obtained by unique technology with preservation of a full natural complex of flavonoids, phytosterols, vitamins, tanning agents) removes inflammatory reactions,
renders antimicrobic protection.

Obtained by unique technology with preservation of a full natural complex of flavonoids, phytosterols, vitamins, tanning agents
Ingredients: Sorbitol, hydrated silica, purified water, glycerin, bioflavolipid complex "Activitin", sodium lauryl sulfate, flavoring, mummy, phenoxyethanol and ethylhexylglycerin, sodium monofluorophosphate, titanium dioxide, sodium carboxymethylcellulose, saccharin, acrylates/C10-30 alkyl acrylate copolymer, sodium hydroxide, limonen.
How to apply: To obtain the maximum effect, it is recommended to use Revidont Professional paste at least 2 times a day. Children under 7 years are allowed to brush teeth under adults supervision.
Ingredients
Activitin
Flavonoids complex "Activitin" - extract of sage, chamomile, calendula and balsam. The extract extracted from these plants contains a wide range of active substances, both lipophilic (chlorophyll, carotenoids, phytosterols, terpenoids, fat-soluble vitamins), and hydrophilic (flavonoids, tannins, in the mucous membrane of the oral cavity and gums. The biologically active substances contained in the extract relieve inflammation, help hydrate tissues and regenerate cells, enhance antioxidant and antimicrobial protection and regulate vitamin deficiency.
Mumijo
Shilajit (Mumijo) is tar-like mineral substance with extremely high mineral content. Mumijo is a widely used traditional medicine, especially in Russia, Altai Mountains, Mongolia, Iran Kasachstan and in Kirgistan. Mumijo preparations have been successfully used for the prevention and treatment of infectious diseases; they display immune-stimulating and antiallergic activity as well. Modern science has supported that premise by identifying fulvic and humic acids, which are found in abundance in Shilajit (Mumijo).