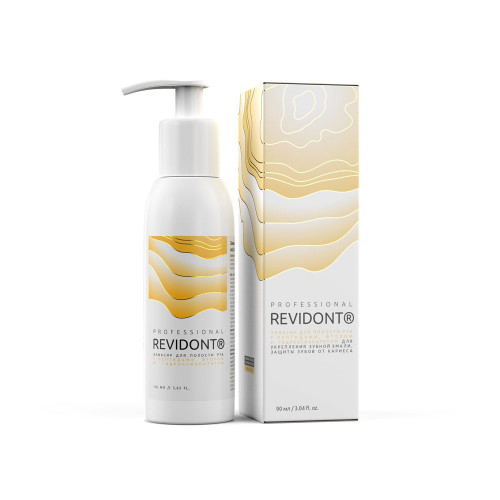 New
ORDER BY PHONE
We hasten to inform you - now for your convenience we accept orders by phone! Call 210 3808 522 and we will be happy to help you by answering any of your questions.
Elixir for the oral cavity with peptides
Stock:

In Stock

Code:

7510046
Elixir for the oral cavity with peptides
Bulk 90 ml
Oral elixir
aims to strengthen dental enamel, protect teeth from caries and suppress the reproduction of pathogenic microflora. Lemon essential oil has antiseptic effect, reduces the expression of inflammatory processes, softly refreshes breathing. Components of lemon essential oil accelerate regeneration of periodontal tissues and have analgesic properties. By penetrating the dentine canals, they block nerve irritation, quickly and effectively reduce painful sensations.
Recommended for daily care:
in case of a weak and demineralized enamel;
increased dental sensitivity;
multiple carious and non-carious lesions (erosion, bruising, abrasion and after removal of braces).

Ingredients: Aqua, Glycerin, Sorbitol, Xylitol, Acacia gum, Hydroxyapatite, Caprylyl glycol, Sodium olivoyl glutamate, Propylene glycol, PEG-40 Hydrogenated Castor Oil, Phenoxyethanol, Ethylhexylglycerin, Acrylates/C10-30 Alkyl Acrylate Crosspolymer, Aromas, Hydroxyethylcellulose, Peptide Complex-3, Peptide Complex-4, Peptide Complex-6, Sodium Fluoride, Sodium Hydroxide, Citrus Limon Fruit Oil, Limonene, Eugenol, Linalool.
How to apply: Use elixir at least 2 times a day, depending on the state of your teeth, or after each meal during a day. You should brush your teeth before using elixir. Squeeze the required amount of elixir into your mouth, using a pump dispenser 2–3 times. During rinsing, swish in your mouth — that is, move the liquid side to side, from one cheek to the other, inside your mouth. Do it thoroughly for one minute or more and then spit elixir out. Do not rinse mouth with water and do not eat for 30 minutes after using elixir. Avoid swallowing.

Ingredients
Caprylyl glycol
It is a natural derivative from the fruit of the coconut. It has a moisturizing and soothing effect. Improves the penetration (penetration) of the active components of the elixir into the periodontal tissue. Has a high ability to adsorb bacteria associated with caries, periodontitis and fungal stomatitis, and also facilitates their removal from the oral cavity.
Eugenol
It has an active analgesic bacteriostatic and anti-inflammatory effect. Penetrates the dentinal tubules and blocks nerve irritation, quickly and effectively relieving pain. It has biological safety and zero toxicity to periodontal tissues.
Hydroxyapatite
A natural mineral substance that is fully compatible with the human body (bone tissue consists of 70% of it) and is not rejected by it. Hydroxyapatite particles of different sizes have a high affinity for tooth tissues and help restore the mineral density of the surface and subsurface layers of enamel by sealing the smallest defects in the enamel and tubules of exposed dentin. The surface of the teeth becomes smoother and smoother, and the enamel returns to its original translucency. The sensitivity of the teeth is significantly reduced.
Lemon essential oil
It has an antiseptic effect, reduces the severity of inflammatory processes, gently freshens breath.
Limonene
It has an antiseptic effect, relieves inflammation, soothes and accelerates the regeneration of periodontal tissues.
Peptide complexes А-3, А-4, А-6
Peptide complex А-3: strengthens capillary walls, improves microcirculation and nutrition of periodontal tissues, reduces gum bleeding. Peptide complex A-4: strengthens the structure of the teeth and stimulates the synthesis of enamel, making the surface smoother and more resistant to bacteria and acids. Peptide complex A-6: has a regenerating, trophic, immunostimulating and antimicrobial effect, accelerates the regeneration and healing of the oral mucosa and periodontal tissues. Strengthens the immune defense by activating the IgA antibodies in saliva, increasing resistance to various strains of Streptococcus mutans and helping to reduce their colonies.
Sodium fluoride
It has a bactericidal effect against cariogenic microflora, preventing its reproduction and slowing down the formation of acids harmful to enamel, in particular lactic acid. Fluoride ions, being embedded and accumulating in the hard tissues of the tooth, help to increase the hardness and strength of the enamel, preventing the destruction and development of caries.
Sorbitol
Suppresses the growth of cariogenic bacteria, improving the microflora of the oral cavity. Not a food product for Streptococcus sobrinus, Streptococcus mutans and Lactobacillus. Sorbitol does not belong to carbohydrates and is allowed for use by people with diabetes without harm to health.
Xylitol
Has a sweet taste, inhibits the growth of cariogenic bacteria, improving the microflora of the oral cavity. Creates a favorable environment for enamel restoration.