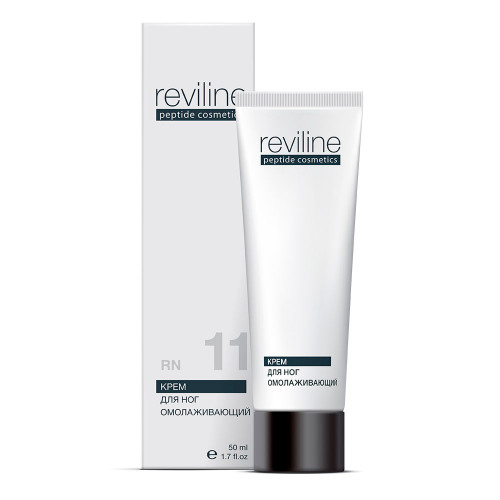 Out Of Stock
ORDER BY PHONE
We would to inform you that we accept orders by phone! Call 210 3808 522 and we will be happy to help you by answering any of your questions.
RN11
Stock:

Out Of Stock

Code:

7321112
Rejuvenating leg cream (RN11)

Bulk 50 ml
Leg cream with peptides against varicosity - exclusive cosmetic remedy with perfectly selected components, guaranteeing to obtain a maximum effect of varicosity expressiveness reduction. Cream has extremely high penetration and soaking-up ability, hypoallergenic.

The cream provides soft skin care for legs with varicosity, returns it ease, takes off fatigue and painful manifestations. It is prophylactic remedy for people from group of risk, protects from aggressive environment influence.

Contains peptides - vessels (vessel wall), osteoarticular tissue.

Effect:
anti-aging effect
slows down skin aging processes
impoves microcirculation and metabolism process
improves skin texture
reduces heaviness, puffiness and pain in legs
reduces expressivness of varicosity
prophylactic remedy for varicosity prevention
moisturizes skin
possesess expressive antioxidant action

Ingredients:

Aqua, castor oil, panax ginseng cell culture extract (Neovitin®), potassium cetyl phosphate, cetearyl alcohol, glyceryl stearate, bis-diglyceryl polyacyladipate-2, cyclomethicone, dimethicone, hamamelis virginiana bark/leaf/twig extract, aesculus hippocastanum extract, phenoxyethanol, ethylhexylglycerin, peptidе complex A-3, A-4, silver citratе, menthol, EDTA, triethanolamine, BHT, parfum, amyl cinnamal, hydroxyisohexyl 3-cyclohexene carboxaldehyde, hydroxycitronellal, linalool, alpha-isomethyl ionone.

How to apply:

Small amount of cream apply on clean leg skin and rub in by massing movements till full absorbtion.

Ingredients
Horse chestnut
Varicose veins of the lower extremities is a disease accompanied by the expansion of the superficial veins of the legs. As a result, the failure of the valve apparatus of the veins and impaired blood flow develops. A congenital defect in the valves of the veins and insufficiency of connective tissue predispose to varicose veins. Obesity should be distinguished from the risk factors; long stay in a standing position (for example, at work); endocrine disorders in women, accompanied by an increase in the level of estrogen in the blood; pregnancy; wearing stockings with tight elastic bands; smoking; alcohol consumption; eating a lot of red pepper. Horse chestnut. So, the best and most proven herbal medicine for varicose veins, which has long been used in classical medicine, is horse chestnut (Aesculus hyppocastanum). Both external and internal medicines are prepared from chestnut flowers. Huge experimental work has shown that chestnut preparations have all the properties necessary for the treatment of varicose veins. Chestnut strengthens the venous wall, relieves inflammation, thins the blood, reducing its clotting activity. The experiment also discovered and confirmed the fact that traditional aqueous or alcoholic extracts from a plant, where all chestnut substances are present, are much more effective (several times) than preparations containing one or another substance taken separately, in pure form. Chestnut fruits contain up to 25 flavonoids, saponin, escil, purine bases, vitamin E, B vitamins, tannins, starch, fatty oil, sterols. The main effect of chestnut is to increase the resistance of blood vessels. Therefore, in folk medicine, chestnut is used, first of all, for varicose veins, thrombophlebitis, prevention of thrombosis, post-traumatic lesions of veins, vascular spasms, strengthening the walls of capillaries and veins, which promotes resorption of blood clots in blood vessels and prevents their formation, dilates blood vessels, lowers arterial pressure.
Neovitin
The bioantioxidant complex Neovitin is extracted according to the original technology from the own ginseng biomass strain cultivated by the biotechnological method. New technology allows you to achieve the most complete extraction of a complex of antioxidants without losing their activity. The bioantioxidant complex Neovitin has an antioxidant anti-inflammatory, immunostimulating effect due to panaxosides and the specific polysaccharide panaxan. The synergistic effect of the active components of the complex contributes to the development of antioxidant enzymes and interferon in the body, which inhibit the lipid peroxidation (destruction) reaction of the blood vessel cell membrane membranes, strengthen them, and thereby increase the body's resistance, including premature aging. Neovitin controls the formation and leads to a physiological norm, the number of the main provocateurs of premature aging - free oxygen radicals formed during the life of the body. He is also the main agent for their neutralization. The complex is stable during storage and has a high penetrating ability through the dermis and mucous membrane. It is proved: Neovitin has an anti-inflammatory and regenerative effect, which determines its widest use in anti-aging skin products and therapeutic and prophylactic products for oral care. The unique properties of Neovitin are confirmed by 11 patents for inventions and awarded with gold medals of the Russian Academy of Natural Sciences. I.I. Mechnikov "For the practical contribution to strengthening the health of the nation" and P. Erlich of the European Commission for Academic Awards "For special merits in the field of social and preventive medicine"
Silver citrate
The antimicrobial activity of silver has been known to mankind for over 100 years: silver is an effective antimicrobial agent, use is safe for human health, natural biocide, a variety of technologies based on the use of silver have been successfully used in medicine and other (technical) fields including water treatment, wound dressing, etc. The use of silver in cosmetics has not yet been so successful because of the limited compatibility and stability of silver-based products on the market in cosmetics, which led to precipitation, discoloration, and reduced efficiency.
Witch hazels
Hamamelis is a genus of deciduous shrubs of the Hamamelidaceae family. Naturally, witch hazel grows in forests and along river banks in East Asia and North America. The fruits of witch hazel contain a high percentage of essential oil, and the bark and branches of witch hazel are astringent, due to which they are used in medicine and perfumery. Witch hazel has very valuable medicinal properties. Hamamelis leaves are rich in flavonoids, and also contain a special group of substances - tannins. Tannins have a pronounced astringent and antibacterial properties. As a part of cosmetics, witch hazel softens the surface layer of the skin, helps to tighten enlarged pores, due to its antibacterial properties, prevents the appearance of inflammation. Broths of witch hazel are often recommended for the care of skin prone to oily and inflammation. The healing properties of witch hazel are also used in medicine. It promotes the outflow of fluid from large vessels and strengthens the vascular walls, therefore it helps to prevent varicose veins. Witch hazel has anti-inflammatory and astringent effects, stops minor bleeding. It acts on the vein membranes, causing relaxation of the venous wall, followed by blood congestion. Witch hazel is widely used for capillary fragility and venous insufficiency. The tannins, essential oils and flavonoids contained in the leaves of Witch Hazel strengthen blood vessels, increase venous tone, have anti-inflammatory, astringent, hemostatic effects. Clinical studies have shown the effectiveness of witch hazel in varicose veins, hemorrhoids, dysmenorrhea, bleeding.