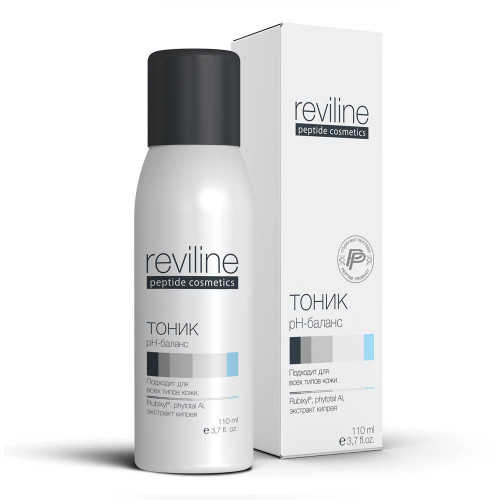 ORDER BY PHONE
We hasten to inform you - now for your convenience we accept orders by phone! Call 210 3808 522 and we will be happy to help you by answering any of your questions.
pH-balance tonic
Stock:

In Stock

Code:

7324011
pH-balance tonic

Bulk 110 ml
Reviline series pH-balance tonic is oriented for acid-base face skin balance recovery. Functioning of all epidermis and derma structures directly depends on level of рН. While pH changing, sebaceous gland`s activity suffers, which leads to their obstruction and inflammations, or to excessive dryness; regeneration processes are impaired, resistance to stress decreases.

Tonic promotes recovery of acid-base face skin balance to optimum indicators. Due to existence of whole range of innovative components, while regular use of tonic, resistance of skin to various stressful influences significantly increases, ability of epidermis and derma cells to hold moisture improves, wrinkles are smoothed, complexion improves.

Ingredients:

Aqua, hydroxyethyl urea, fireweed сanadian extract, glycerin (and) butylene glycol (and) euphrasia officinalis extract (and) melissa officinalis leaf extract (and) magnolia biondii but/flower extract (and) lecithin, pantenol, hexapeptid 48-HCL, deceth-7 (and) PEG-40 hydrogenated castor oil (and) PPG-26 (and) buteth-26, methylchloroisothiazolinone, methylisothiazolinone, citric acid, perfume.

How to apply:

Apply on massage lines in the morning and in the evening by cotton pad to dry, clean face skin.

Ingredients
Hydrovance
Hydrovance moisturizing supplement with the properties of an aesthetic modifier in the toner formulation is an innovative complex that provides the deepest skin hydration. Hydrovance has the ability to retain water molecules in the deepest structures of the dermis and epidermis for a long time, ensuring effective recovery even with a high degree of dehydration. Also, this component contributes to the cleansing and regeneration of the skin, delicately activating the processes of exfoliation of dead particles of the epidermis, increases elasticity and gives the skin a feeling of comfort.
Innovative Rubixyl® peptide
The innovative Rubixyl® peptide in the pH-balance toner helps the skin to fight everyday stress. Air pollution, UV radiation, changes in weather conditions, bacterial contamination are all stressful to the skin and lead to premature aging. Rubixyl® peptide acts on delta-opioid receptors, the so-called "beauty receptors", which are responsible for skin condition and activation of its potential. It helps the skin to cope with the effects of daily stress, strengthens the skin barrier, reduces the signs of aging, reduces moisture loss, refreshes mature and tired skin, and helps to smooth wrinkles.
Phytotal AI
The herbal complex Phytotal AI included in the tonic is a complex extract of three plants: mytnik, sweet mint and magnolia buds, which grow in different parts of the world. Each of these plants has anti-inflammatory properties. Phytotal AI complex is suitable even for hypersensitive skin, has a softening, soothing and antibacterial effect. It improves skin color, protects against environmental aggressions and reduces irritation.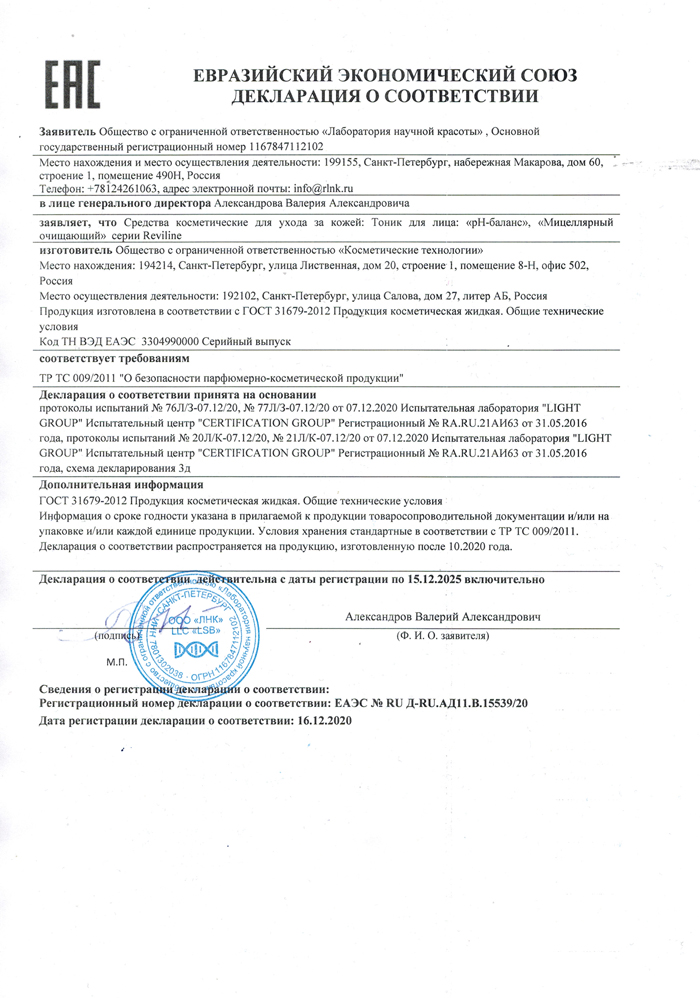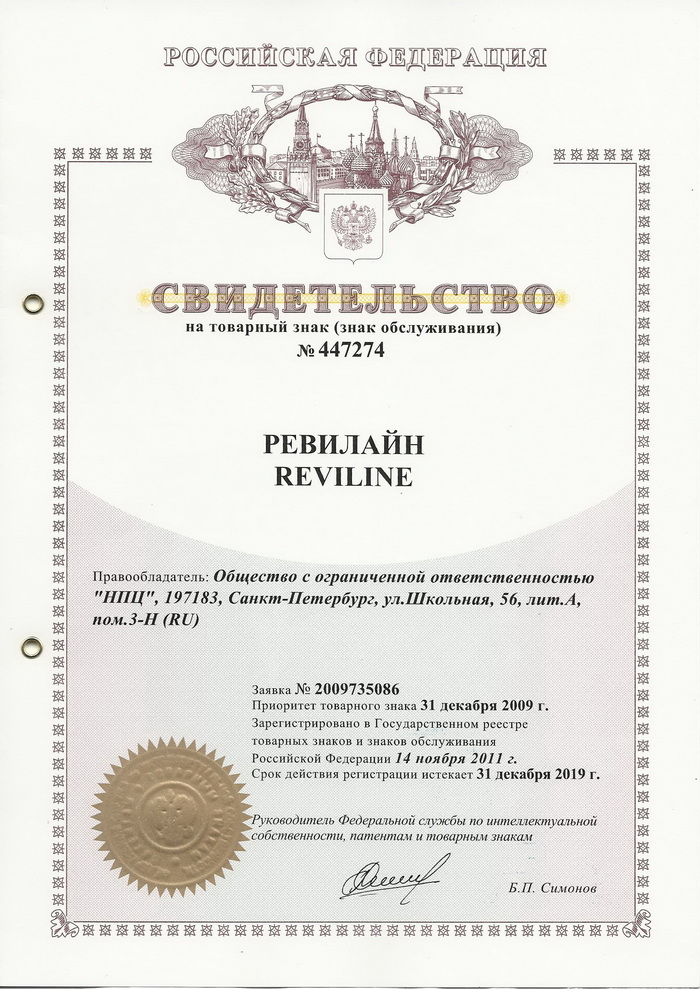 You can download licenses:
Reviline cosmetics — Declaration of Conformity