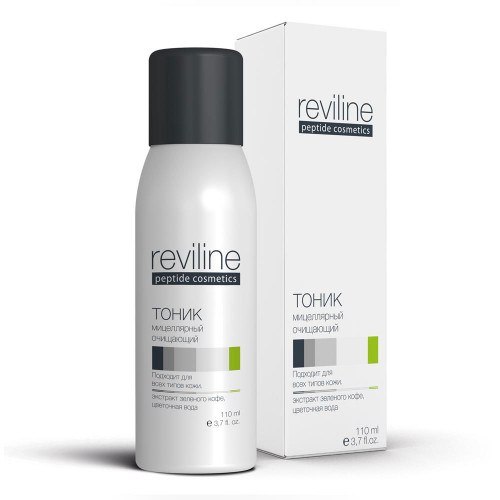 ORDER BY PHONE
We hasten to inform you - now for your convenience we accept orders by phone! Call 210 3808 522 and we will be happy to help you by answering any of your questions.
Micellar cleansing tonic
Stock:

In Stock

Code:

7324021
Micellar cleansing tonic

Bulk 110 ml
Reviline series micellar cleansing tonic is oriented for delicate and effective removal of face and eye make-up, and skin cleansing. Decorative cosmetics removal, various pollutions, which are inevitably settling on skin surface during the day, and also waste products of epidermis cells, sebaceous glands and other skin structures, is the most important stage of daily face skin care. This procedure prepares skin for further care, effectiveness of other cosmetics use depends on its` quality.

The combination of other caring ingredients, moistening components, soft surfactants, provides the maximum cleansing, unsurpassed ease and comfort, and also promotes optimum penetration of active components during the following care.

Ingredients:

Aqua, poloxamer 184, hydrolat witch hazel, isopropandiol, hydroxyethyl urea, betaine, coffee green extract, panthenol, deceth-7 (and) PEG-40 hydrogenated castor oil (and) PPG-26 (and) buteth-26, methylchloroisothiazolinone, methylisothiazolinone, perfume.

How to apply:

Apply in the morning and in the evening for face and eye skin cleansing using cotton pad. Wash away with water.

Ingredients
Betaine
Natural betaine is a pure, refined raw material obtained from sugar beet juice. It belongs to the class of amino acids and shows proven effectiveness as a cosmetic product - it promotes active hydration, conditioning and soothing irritation. This component also protects cell membranes and stimulates cellular respiration of the skin due to the content of another natural substance - inositol, which is a structural part of cell membranes.
Green coffee extract
Green coffee extract in the tonic composition enhances metabolic processes, promotes detoxification, firming and smoothing the skin, relieving edema, and has a tonic effect. Stimulating cellular metabolism, it significantly improves microcirculation and lymph flow, activates enzymes responsible for regeneration and general cellular energy exchange.
Hydrovance
Hydrovance moisturizing supplement with the properties of an aesthetic modifier in the toner formulation is an innovative complex that provides the deepest skin hydration. Hydrovance has the ability to retain water molecules in the deepest structures of the dermis and epidermis for a long time, ensuring effective recovery even with a high degree of dehydration. Also, this component contributes to the cleansing and regeneration of the skin, delicately activating the processes of exfoliation of dead particles of the epidermis, increases elasticity and gives the skin a feeling of comfort.
Panthenol
Panthenol helps to replenish the deficiency of vitamin B5, which is necessary to activate regenerative processes in the skin, improve metabolic processes and microcirculation.
Witch Hazel hydrolate
Witch hazel hydrolate, which is part of the tonic, has excellent tonic properties, contains flavonoids and tannins, which makes it indispensable for the care of flaccid, flabby, age-related skin. It rejuvenates, restores the structure of the epidermis, smoothness and elasticity of the skin. It will help in the fight against rosacea, as it has the property of strengthening the walls of blood vessels.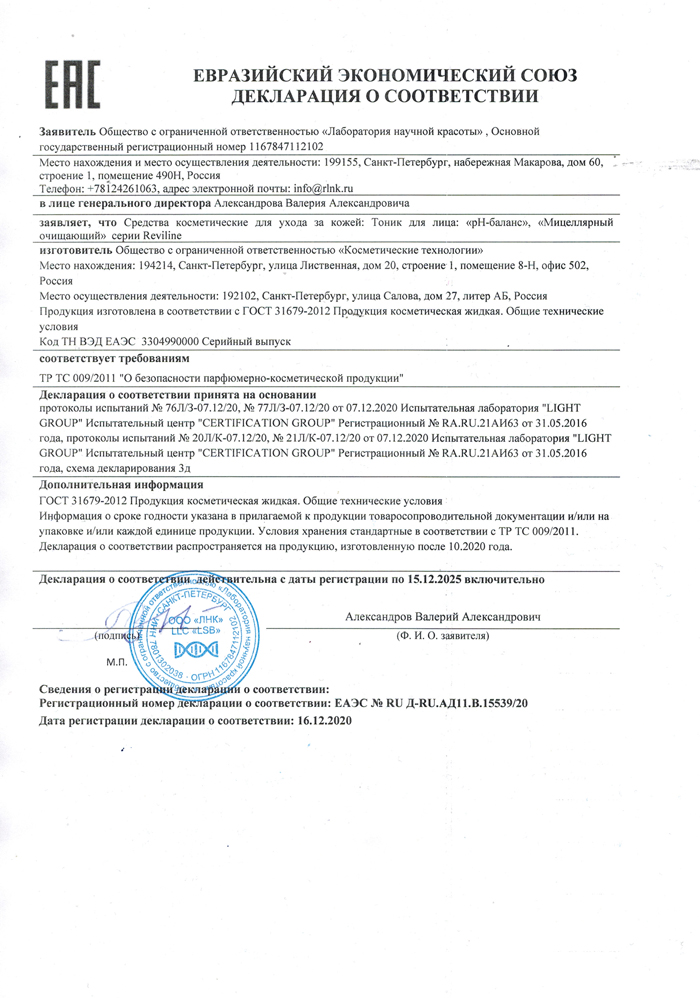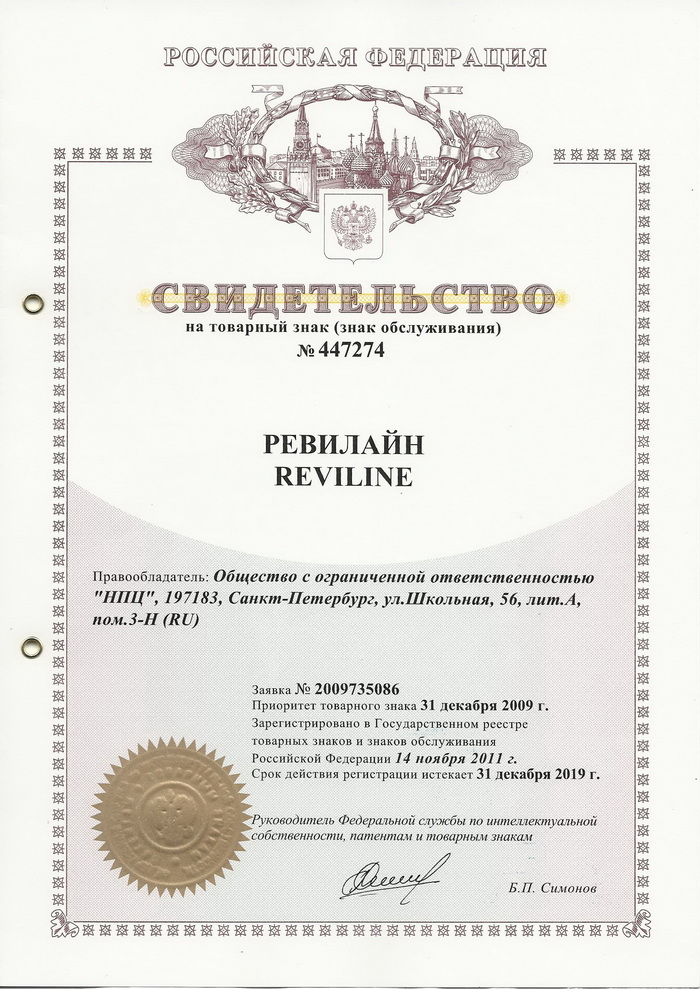 You can download licenses:
Reviline cosmetics — Declaration of Conformity