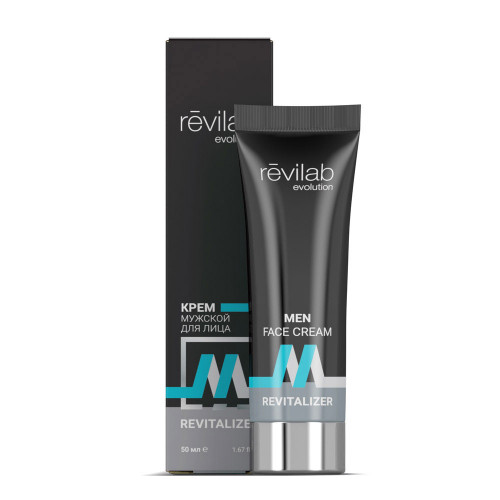 ORDER BY PHONE
We would to inform you that we accept orders by phone! Call 210 3808 522 and we will be happy to help you by answering any of your questions.
M-Revitalizer
Stock:

In Stock

Code:

7310092
M-Revitalizer

Bulk: 50 ml
Especially for men, developed a new anti-aging and regenerative face cream. Its main function is to prevent and slow skin aging. The complex of highly active peptides has a strong revitalizing effect: with its help, it is possible to reduce the depth of wrinkles, to eliminate the first signs of skin aging, to make the skin firm and smooth. Synergy of vegetable extracts and low molecular weight hyaluronic acid provides moisturizing and regenerating effect.
Effect:

delays the wrinkles,
moisturizes and nourishes the skin, protecting it from oxidative stress,
slows the aging process of the skin,
improves the complexion and skin texture,
has the strong regenerating effect,
soothes the skin after shaving.

How to apply:
Apply on cleansed face and neck with light massage movements. Can be used as aftershave.

Ingredients
Complex Omega-CTP-Active with copper tripeptide
It has an antioxidant and moisturizing effect, stimulates "cellular respiration", enhances collagen synthesis.
Fatty Acids of Shea Butter and Evening Primrose
Improves complexion, thickens skin texture, perfectly moisturizes and nourishes it, protects against oxidative stress, has a regenerating effect and helps to reduce the depth of wrinkles.
Ginseng extract
A widely used cosmetic component that improves skin elasticity. It exhibits powerful antioxidant effects and protects the skin from photodamage. Ginseng extract has powerful regenerative properties and is able to stimulate collagen synthesis.
Impera Cylinder extract (Moist 24 ™) and hyaluronic acid
Effectively restore moisture-retaining structures of the epidermis and dermis, perfectly moisturizing the skin.
Progeline Peptide
The biomimetic peptide Progeline ™ consists of three amino acids. Its effectiveness is associated with the ability to suppress the synthesis of the main protein of aging - progerin. This slows down the aging process at the cellular level. Peptide Progeline ™ provides the cosmetic product with a complex remodeling effect, clinically improves the signs associated with age-related changes in the skin: reduces sagging and wrinkles, improves the jawline. The skin becomes firmer and tighter, it looks taut.
Syn®-Сoll, Unirepair Т-43, ginseng extract
It enhances collagen synthesis, protecting it from destruction and oxidative stress, increases the rate of DNA damage repair, reduces the effects of harmful environmental influences, tones and promotes skin regeneration, has a bactericidal effect, helps to regulate the water-salt and protein balance of the skin.
СО₂-extract of pomegranate seeds
It has a pronounced anti-aging and antioxidant effect, improves skin tone.