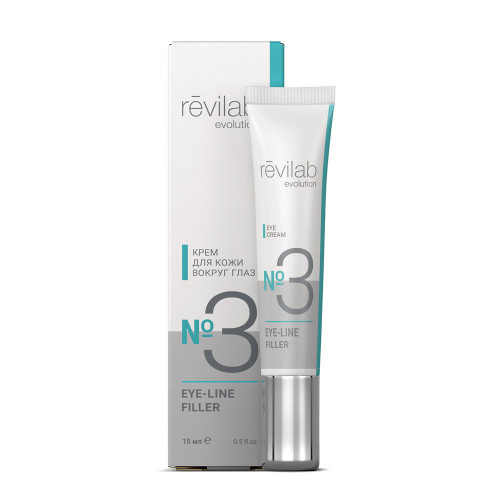 ORDER BY PHONE
We would to inform you that we accept orders by phone! Call 210 3808 522 and we will be happy to help you by answering any of your questions.
Eye-Line Filler №3
Stock:

In Stock

Code:

7310082
Eye-Line Filler №3

Bulk: 15 ml
Eye-line filler – anti-aging filler for skin around the eyes, embodies the latest achievements and technologies in the field of anti-aging. The combination of highly active peptides, plant extracts, hyaluronic acid have a systemic effect on the skin around the eyes, making it look more youthful and healthy, firmer, more hydrated, toned and wrinkles are filled from within. Rich intensive anti-age components, the cream provides not only short-term results, but also cumulative effect. providing anti-aging effect on the skin for a long time.
Effect:

visibly reduces the wrinkles,
improves skin elasticity around the eyes,
regenerates and hydrates the skin,
promotes the regeneration,
improves the trophic around the eyes,
militates with premature aging.

How to apply:
Use the cream at the morning and evening applying lightly on cleansed skin around the eyes. You should not use the cream in the evening in less than 2 hours before bedtime.

Ingredients
Lanablue ™ Blue Green Algae Extract
Affects gene expression to reduce surface wrinkles, rough skin and pigmentation problems.
Lanacityn® PF Components
Effectively protect skin cells from damage caused by negative environmental influences.
Lepthasyl®, Matrixyl® synthe´6 Ne and Neodermyl® peptide complex
It restores the intercellular matrix by stimulating the synthesis of collagen, elastin and hyaluronic acid, fights expression wrinkles and reduces the "biological age" of the skin.
Low molecular weight hyaluronic acid
Moisturizes the skin at the level of the epidermis and dermis. Essential polyunsaturated fatty acids of evening primrose oil restore the structure of the epidermis, have a regenerating effect.
Wheat germ extract
It has a vitaminizing, nourishing and detoxifying effect on the skin, promotes the regeneration of skin cells and smooths out wrinkles.
НРЕ-4
Refers to a new generation of biogenic amines. This component makes it possible to obtain an anti-age effect, smooth out fine wrinkles, moisturize the skin, increase its elasticity, and significantly improve its texture.
СО₂-extract of pomegranate seeds
It has a pronounced anti-aging and antioxidant effect, improves skin tone.