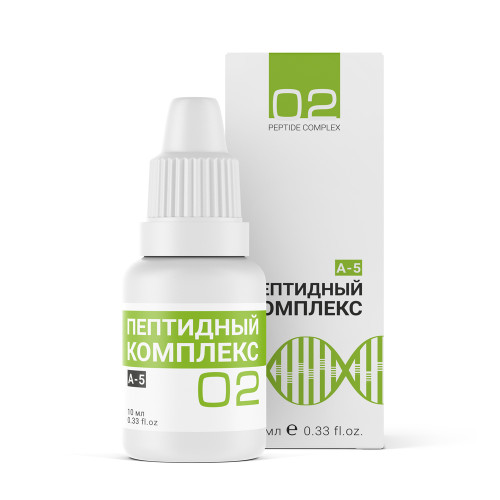 Out Of Stock
ORDER BY PHONE
We hasten to inform you - now for your convenience we accept orders by phone! Call 210 3808 522 and we will be happy to help you by answering any of your questions.
Peptide complex 2
Stock:

Out Of Stock

Code:

7150022
Peptide complex 2 - for central and peripheral nervous system

Bulk 10 ml
The new generation of natural peptides for external application which does not have analogs in world practice. These are configurations from extremely high-purity peptide fractions, capable to get through any physiological barriers without intermediaries. The Peptide Complexes (PC) are necessary to apply on internal surface of forearm in a projection onto vein course and rub till full absorption. In 7-15 minutes peptides are linking together with dendritic cells, which transfer them to lymph nodes, where peptides do 'transfer' and move with blood flow to the necessary organs and tissues. The gained effect may remain from 4 to 6 months after 2-4 months medicine use. After this term is recommended to resume the course.
Peptide complex for central and peripheral nervous system. Contains peptides - brain.
Recommended:
prevention of presenilation,
prevention of cerebral sclerosis and stroke,
rehabilitation after stroke,
inflammatory and degenerative diseases of nervous system.
Ingredients: Purified water, glycerin, bioantioxidant complex «Neovitin®», PEG-40 hydrogenated castor oil, phenoxyethanol and ethylhexylglycerin, propylele glycol, xanthan gum, peptide complex A-5, essential oil of grapefruit, limonene.
How to apply: Apply 6-8 drops on internal surface of forearm and rub till full absorption.
Course duration is 3 months. It is possible to use 6 peptide complexes simultaneously.
Ingredients
A-5
The brain peptide (A-5) selectively acts on the cells of the nervous tissue and brain, normalizes the metabolism in the brain cells and regulates their functions. It stabilizes the membranes of neurons, normalizes the processes of nerve impulse, removing emotional and mental excitability. It has a neuroprotective effect, preventing the degradation of neurons and the development of senile dementia.
Grapefruit essential oil
Grapefruit essential oil has a fresh, slightly bitter, citrus flavor, which can be described as sweet and spicy. The main component of grapefruit essential oil is limonene (90–95% of the total volume). In addition, grapefruit ether contains alpha-pinene, sabinen, myrcene, geraniol, linalool, citronellol. Grapefruit essential oil has a general tonic and restorative effect, activates metabolic processes, endocrine and autonomic regulation. The adaptogenic properties of the oil help to cope with chronic stress during a period of significant mental stress, increase the ability to concentrate, improve attention, and reduce signs of asthenia and fatigue. This effect is not accompanied by signs of arousal, including euphoria, its manifestation is in the range of physiological norm. Grapefruit essential oil is indicated for asthenia (after injuries, somatic diseases, etc.), overwork, to accelerate adaptation (physical and mental stress, changing living and working conditions, the influence of adverse factors).
Neovitin
The bioantioxidant complex Neovitin is extracted according to the original technology from the own ginseng biomass strain cultivated by the biotechnological method. New technology allows you to achieve the most complete extraction of a complex of antioxidants without losing their activity. The bioantioxidant complex Neovitin has an antioxidant anti-inflammatory, immunostimulating effect due to panaxosides and the specific polysaccharide panaxan. The synergistic effect of the active components of the complex contributes to the development of antioxidant enzymes and interferon in the body, which inhibit the lipid peroxidation (destruction) reaction of the blood vessel cell membrane membranes, strengthen them, and thereby increase the body's resistance, including premature aging. Neovitin controls the formation and leads to a physiological norm, the number of the main provocateurs of premature aging - free oxygen radicals formed during the life of the body. He is also the main agent for their neutralization. The complex is stable during storage and has a high penetrating ability through the dermis and mucous membrane. It is proved: Neovitin has an anti-inflammatory and regenerative effect, which determines its widest use in anti-aging skin products and therapeutic and prophylactic products for oral care. The unique properties of Neovitin are confirmed by 11 patents for inventions and awarded with gold medals of the Russian Academy of Natural Sciences. I.I. Mechnikov "For the practical contribution to strengthening the health of the nation" and P. Erlich of the European Commission for Academic Awards "For special merits in the field of social and preventive medicine"